Mary Ann Jasionowski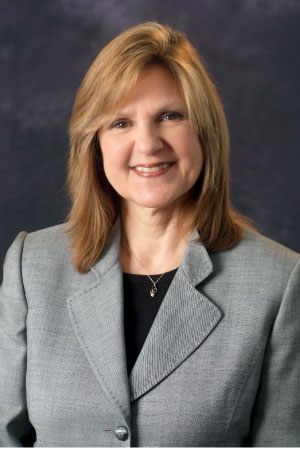 Mary Ann Jasionowski, Director of the Small Business Development Center at Summit Medina Business Alliance, provides leadership, fiscal management, training and supervision to center staff, with ongoing consultation for start-up and existing businesses.
Ms. Jasionowski holds a BA in Psychology at Kent State University; an MEd. in Rehabilitation Counseling with specialty in Corrections from Kent State University; Economic Development Certification from the Economic Development Institute, University of Oklahoma; Certified Business Advisor (CBA) from the University of Findlay; and Certification as a NxLevel Instructor, a program designed to coach small business entrepreneurs.  Recently, Ms. Jasionowski obtained training and is certified as a Start-Up Wheel Certified Advisor, a licensed program that coaches small start-ups and existing businesses to focus upon several aspects of a company's business providing framework for immediate action.
Ms. Jasionowski holds professional experience working as an Economic Development Professional for organizations in the public and private sectors; advisor for the State Department of Development's Small Business Development Center; Sales and Management for the Utility Industry; and Professional Counseling/Management for the Rehabilitation Counseling Industry.
Professional activities include:
Advisory to University of Akron Entrepreneur's Idea Exchange
Regional partner with Rehabilitation Services Commission covering Medina, Summit, Portage, Stark, and Wayne Counties
Ohio Development Association, ODA, Board Member, Regional Director, VP of Member Services, Membership Chair and Past Nine Weeks Course Chair, Columbus, Ohio
Ohio Economic Development Council, Columbus, Ohio /International Economic Development Council
NEOTEC, Northeast Ohio Trade and Economic Consortium
School-to-Work Board Member, Akron, Ohio
Advisory Committee for Governor's Regional Economic Development offices
Advisory Committee for CBA Certification training, University of Toledo and Kent State University, State SBDC
Professional Recognitions: 
2011 – Awarded at ASBDC National Conference as Ohio State Star of Ohio Small Business Development Center at Ohio Department of Development
2010 – SBA Ohio Small Business Development Center Award for Service Excellence & Innovation
2008 – Ohio SBDC Collaboration Award
2003 –  Valedictorian Award from University of Findley; Certified Business Advisor
*******************************************************